What is organizational coaching?
Organizational coaching is what I call coaching in work situations. This could be coaching for individuals – such as executive coaching, leadership coaching, or personal life coaching. It also includes coaching for whole organizations – such as non-profits, corporations, or family businesses. It can also be coaching for smaller parts of organizations – like teams, departments, and boards. You could call it teamwork coaching, or coaching for team building. Bottom line: Organizational coaching provides practical tools for making our work together more positive and productive.
How does organizational coaching work?
We begin with conversations, surveys or assessments to determine your needs. Sometimes individuals, especially leaders, need the support, clarity, and challenge of one-on-one coaching. Sometimes teams need tools to get past conflict or to get better at working well together. Sometimes entire organizations need tools for implementing change or getting back in touch with its mission and values.
In all cases people need understanding, practical solutions, and tools that work for them– not judgment, cheerleading, or yet another list of "shoulds".
Once we know more about your needs, we design a coaching plan specifically for you.
Find out more about Team Tune-Ups here. Building Team Positivity is one of our favorite things to do. We are also committed to Including People with Disabilities in the workplace and to getting past generational conflicts to recognizing the Genius of Each Generation.
Supporting Non-Profit Teams, Leaders, and Board
As a life long volunteer and activist, I am deeply committed to the work of non-profits and NGOs who are changing the world. Together you are being in service of present and future generations. You work long and hard, usually with limited resources. You are passionate and generous. You are my peeps. My deepest thanks goes to you.
 You are exactly who I want to serve!
Your challenges are enormous.
Your resources usually aren't.
You often face the same obstacles over and over again.
Your hearts and your heads are sometimes at odds.
You have great people who come with all of their personal needs as well.
Lasting commitment alone is no preventative to overwhelm, burn out, and team conflict.
You'd like to have a life outside of your work, but often can't see how.
Like all of us, you can struggle with change and its impact on your mission.
You don't have stockholders, but you do have boards and donors – relationships to tend.
If you or your non-profit team could use some clarity, positivity, support, and relief, contact me. I'd love to talk to you about how organizational coaching could help you do your WORK even better.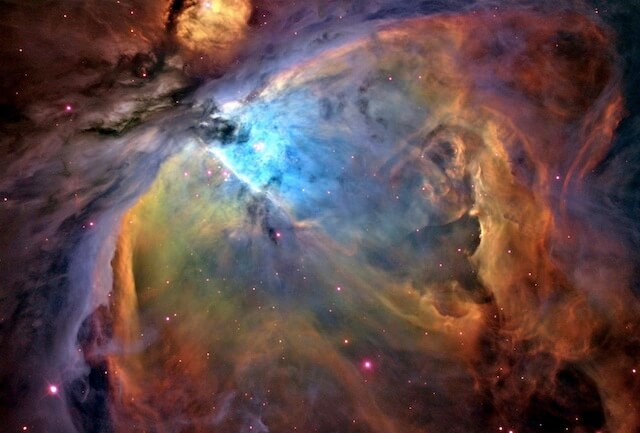 The first time I saw the IMAX Hubble 3D, I wept. The far field images of so many galaxies – billions of galaxies forming a web of life – rocked my sense of myself. This glorious universe is so much more vast and diverse and grand than I had ever imagined. We are part of mind-blowing magnificence! There is so much for us to be and do and explore.
Each one of us is up to WORK of serious magnitude. It might, on the surface, look like we're just punching the clock or paying our bills or raising our kids. Sure, that's all true. And, at the very same time, each of us is ~
Figuring out how to survive and thrive
Stumbling through how to be in relationships that bring more joy than pain
Yearning to give our gifts and have them (and us) be appreciated
Dancing with our co-workers as best we can
Unraveling the mysteries of our inner universes
Chasing the ever out of reach satisfaction ("I can't get no…")
Weaving our connections across (cyber) space and time
Learning, growing, changing, daring, hiding, running…
Just as this outer universe is unbelievably vast and diverse, so too, are our earth bound lives. Organizational coaching provides practical tools for making our work together more positive and productive.
Relationship Coaching – Team Building That Really Works!
The enormous challenges we face today in whatever field we're in are such that they are chewing up and spitting out the most talented of superstars acting alone. And working in teams brings an entirely different set of issues. We simply have to get better at facing these challenges together, which means we have to build strong, adaptable, and dependable teams.
It is perfectly normal for the transition from individual superstar to super team to be edgy. Often our best and brightest are also independent and more interested in cloning themselves than in working together. Even with all the team building and training, with all of our really good intentions to work well together, it can seem like we are still dedicated individuals bumping into each other rather than working together as an awesomely powerful unit.
Organization and Relationship Systems Coaching (ORSC) offers our work relationships effective tools for significantly improving our understanding of each other and our ability to achieve our desired goals. Relationship coaching brings together the wisdom of Co-Active coaching, emotional intelligence, systems theory, interest-based mediation, relationship research, psychology, process work, and other approaches in a way that is supportive, non-judgmental, practical, and user friendly.
Some of the ways relationship coaching for teams can help build a true and practical sense of working together include getting past toxic communication styles, recognizing and avoiding silo-ing or being stuck in a narrow part of the organization, offering new ways of approaching conflict, understanding the various aspects or voices of the system, improving positivity and productivity, recognizing the impact of change on the team, developing action plans the whole team can embrace, and getting out of old patterns that no longer serve the team. Each team has its own relationship needs, so we design a coaching program that will best suit yours.
Organization and Relationship Systems Coaching has much to offer non-profit organizations.  Whether your team is overwhelmed by the scope of the task before you or valiantly grappling with continuous change, whether you've been together for years or are just now moving into team-ship, whether you've had tons of team training or none at all, relationship coaching will give you a new understanding of how to successfully do your work together.